Learning, Literacy and Play
Learning, Literacy and Play Products
Talking, reading, singing and playing with your child is important to their development. Simply through playing, your children grow and develop the skills they need. With the help of learning and developmental toys, and of course with you, your children can develop their reading skills, improve hand and eye coordination and explore their imaginations, all while playing and having fun!
lnteractive Sensory Blanket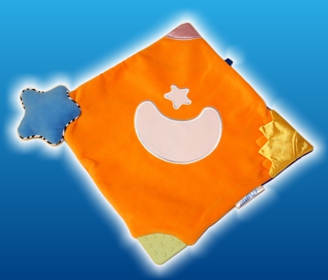 Compusult's Interactive Sensory Blanket is a multi-textured, multi-sensory blanket. It's great for babies because it offers stimulation with both touch and sound. The blanket also comes with a booklet containing popular lullabies and suggested games for you to play with your baby.
Features:
A built-in teether to soothe sore gums.
Many colors and textures for sight and touch.
A crinkle section for both sound and touch.
Song lyrics for lullaby sessions with your baby.
---
Animal Puppet Wash Mitts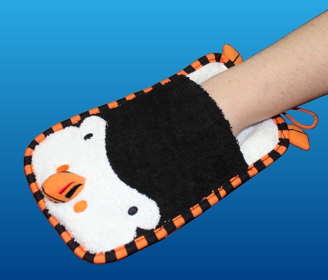 Bath time is often the perfect opportunity to play with your child, and just by playing with them you are helping them learn new and exciting things. The Animal Puppet Wash Mitts are ideal for imaginary play, and are available in polar bear and puffin styles.
Features:
Made of cotton terry, soft for washing your child.
Has a small loop for hanging to dry.
Available designs: puffin or polar bear.
Information on using the bath mitt during play and interaction with your child.
---
Portable Literacy Game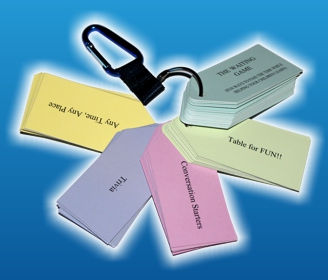 Playing games with your child can spark their creativity and improve their reading and communication skills. The Portable Literacy Game is a keychain with various games to play with your child, and can be easily used before bed, on rainy days, or on game night. The next time you take a road trip, instead of your child playing a video game or watching a movie, use the Literacy Game. This will make the drive go just a little faster, and help your children develop their reading and analytical skills while having fun.
Features:
Five different game themes (Any Time, Any Place, Trivia, Conversation Starters, Table for Fun, Road Trip).
146 games in total to play with your child.
All games are on washable card stock attached to a key chain, which makes it portable and easy to take with you wherever you go.
Each game is designed to get your child thinking, talking and playing.
Download Brochure
Related Products
Related Products

The Jouse3 is an advanced, joystick-operated plug-and-play solution for alternative cursor control and access for computers and mobile devices.

Scotty Wheelchair Tray Systems are a versatile collection of attachment hardware, connectors, supporting links and work surfaces for many uses.

Our remote captioning systems are complete, ready-to-run, closed caption display boards that are ideal for environments where it is more convenient to have the closed captioning displayed outside of the normal on-screen viewing area.