EVA2 Protective Case
Easy-to-hold, foam-based case that protects your iPad from accidental drops and tumbles.
EVA2 Protective Case
Compusult is pleased to offer the New EVA2 Case!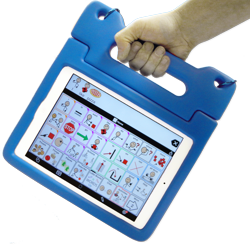 This soft, easy to hold foam-based case is simple to carry and protects the iPad, iPad Air or iPad mini from drops and tumbles. It also features a built-in stand, making it easier to work or play with your iPad from a table, desk or couch.
Key Features and Benefits
This redesigned case is better than ever, with improved features such as:
Enhanced custom design for the iPad mini 4, iPad Air/Air2, 2017 iPad 9.7" with easy access to all device controls, forts, speaker, microphone and camera.
Re-designed handle and integrated dual-angle stand to provide improved stability, a dedicated channel for storing a stylus, better viewing options and easy attachment of Compusult's EVA2 adjustable carrying strap.
Enhanced impact resistant materials, including better reinforced corners.
Soft and easy to hold, but not too big and bulky.
Features a built-in stand for use on tables and desks.
Non-toxic.
Lead and latex-free.
Phthalate and PVC free.
Resistant to oils, chemicals, stains, molds and germs.
Durable and lightweight.
Easy to clean.
Easy access to all ports and controls.
Unobstructed cameras, Wi-Fi antenna and ambient light sensor.
Available in green, black, blue, pink and orange.
Download Brochure
Buy on Amazon

Buy on Shopify
Mobile Accessory Bundle
Mobile Accessory Bundle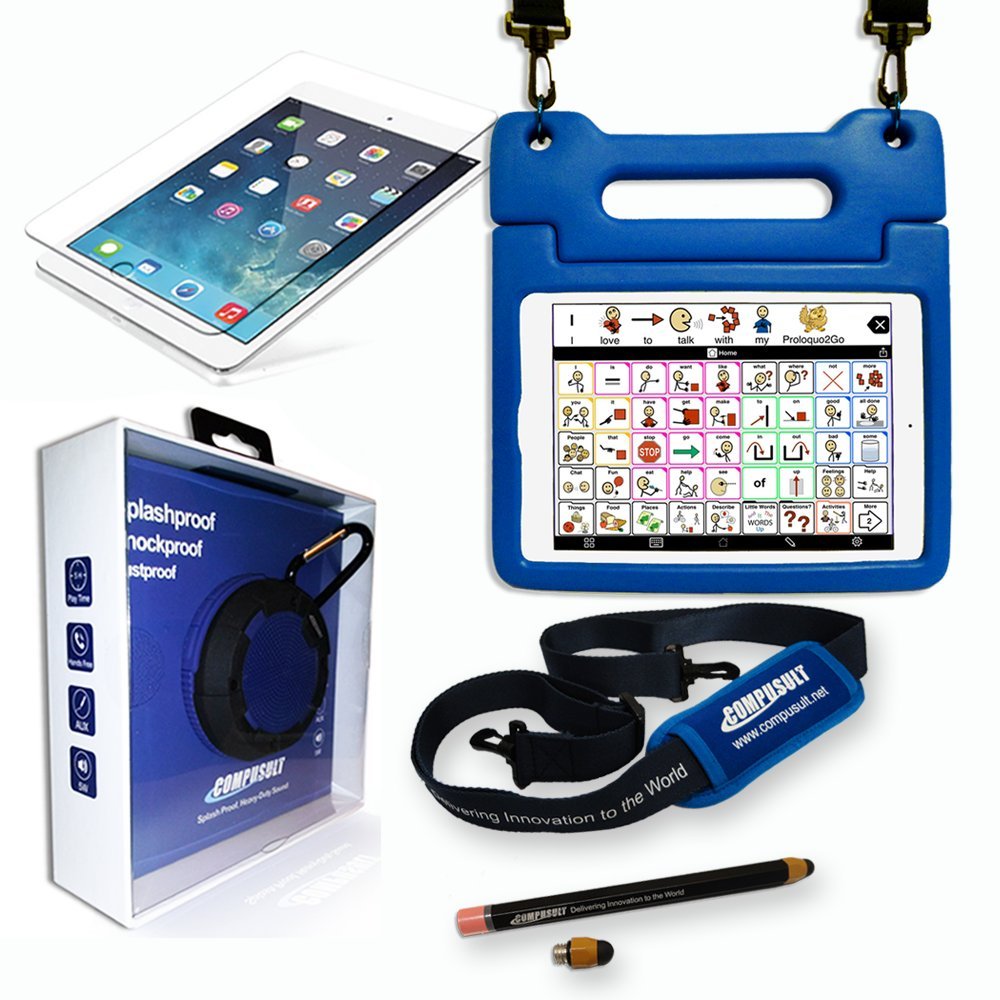 Compusult's Mobile Accessory Bundle comes with a variety of accessories for your iPad. This bundle can also be configured with any of our accessory options upon request.
Learn More
Buy on Amazon
Buy on Shopify