---
FasseTrack Asset Management System
FasseTrack is a powerful, multi-user asset management system for electronic tracking of fixed assets within each area of your operation. FasseTrack Asset Management system (AMS) simplifies identifying, locating and tracking all assets, from computers to general office equipment to furniture. Assets are uniquely identified by user-assigned tag numbers, which may be generated on barcode labels for subsequent scanning by barcode readers and portable data collection terminals. FasseTrack keeps you aware of the status of every asset in one or many organizations.
FasseTrack AMS can be deployed as a standalone application or a Web version called FasseTrack Freedom. Optionally, FasseTrack Mobile can be added to allow the system to be utilized in any remote environment.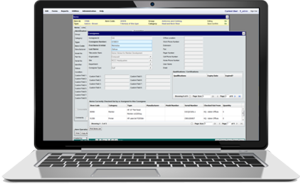 FasseTrack allows you to:
Track assets according to physical identification, acquistion, disposal, depreciation, organization, location and consignee details, with all key information on a single screen
Assign and re-assign assets individually or by group, category, type, identifier, status, organization, location and consignee
Define and create custom fields relevant to your needs
Produce a wide variety of pre-defined and custom reports
Document asset maintenance details, including individual and cumulative maintenance costs, work orders, etc.
Transfer asset data to and from other software applications and portable data collection terminals, including FasseTrack Mobile, Compusult's mobile system for asset tracking on a Handheld Portable Device
Maintain a complete and secure audit trail of all transactions
Your Complete Source of Asset Information
FasseTrack maintains information on:
Over 50 asset parameters, plus images and user-defined data
Individual components and grouped collections of assets
Asset life, valuation, and current status
Asset location, consignee, maintenance, and work order histories
Asset acquisition, in-service, warranty, and lease dates, with automatic calculation of asset age, days remaining on warranties and leases, and project disposal date or useful life
Current asset book value and accumulated depreciation (five methods are available)
Asset check-in/check-out schedules, consignees, and status
Full Barcode Capability
FasseTrack features comprehensive barcode support, including:
Enterprise-wide tracking of assets, using almost any barcode type and even long, alphanumeric codes
Data entry and searching in any field using barcode scanners and readers
A quick barcode search capability on the main asset information form
Barcode label printing on compatible printers
Optional printing of asset barcodes on almost any report
Integrated support of FasseTrack Mobile, a hand held portable data collection terminal with built-in laser scanner and mobile FasseTrack software for full data portability and synchronization
Reporting

FasseTrack offers the following reporting features:
A standard set of over 40 asset management reports
The ability to customize report specifications and content for increased flexibility
Two advanced and easy-to-use database querying and custom reporting facilities
Quick lists that you can view, copy, sort and print from most forms
The ability to preview any report printing
Output to any printer that uses standard Microsoft Windows printer drivers
The ability to export FasseTrack data and reports to word processors, spreadsheets and other applications
Integration with Microsoft Office products
Enterprise Integration
FasseTrack is designed to inter-operate with other software, giving you unprecedented control of information in a single tool. Customizable security features limit access privileges to select individuals and information. This means flexible, but secure, data management for you.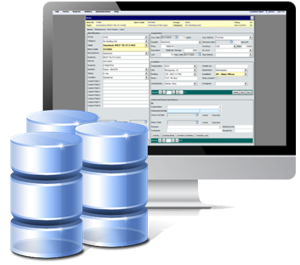 Additional FasseTrack Data Management Solutions
Compusult also offers Fassetrack data management solutions for applications such as:
Item Check-In/Check-Out
Inventory Control
Requisitions and Purchase Orders
Fleet Management
Maintenance Management System
FasseTrack Customization
In addition to the many features and flexibility built into FasseTrack, there may be other requirements that your organization especially needs. Compusult can produce custom versions of FasseTrack to accommodate any desired functionality. We also provide training, data conversion, and technical support services.
Download the FasseTrack AMS Brochure
---