---
FasseTrack Freedom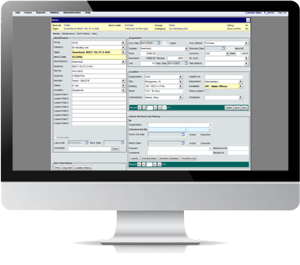 FasseTrack Freedom is the browser-based version of FasseTrack. FasseTrack Freedom lets you access your FasseTrack data in real-time wherever and whenever there is a compatible network connection. FasseTrack freedom is also economical, reliable, and secure.
FasseTrack Freedom can be used to remotely manage and track data for any FasseTrack applications, including:
Item Check-In/Check-Out
Asset Management
Inventory Control System
FasseTrack Freedom offers the same features as FasseTrack, including the ability to:
Complete real-time tracking of an

unlimited number of assets, inventory, and consumable items, as well as locations and consignees

Assign and re-assign assets individually or by group, category, type, identifier, status, organization, location and consignee
Track assets according to physical identification, acquistion, disposal, depreciation, organization, location and consignee details, with all key information on a single screen
Produce a wide variety of pre-defined and custom reports
Utilize barcode and/or RFID technology for tracking items
Maintain a complete and secure audit trail of all user activities
FasseTrack Freedom offers you the same ease-of-use and direct control overall of your organization's data holdings as FasseTrack, with the added benefit of remote, wireless and/or Web-based access. Item details can be directly verified and updated in real-time, so your information is always up-to-date. Say good-bye to batch style data transfers! FasseTrack Freedom is also economical, reliable, and secure.
Customization
In addition to many features and flexibility built into FasseTrack Freedom, there may be other requirements that your organization especially needs. Compusult can produce custom versions of FasseTrack Freedom to accommodate any desired functionality. We also provide training, data conversion, and technical support services.
Download the FasseTrack Freedom Brochure
---