Outspoken Communicator Mobile System
Here at Compusult, we offer Mobile AT products and bundled solutions to meet your needs. We provide a variety of Augmentative and Alternative (AAC) software, bundles and accessories for your iPhone or iPad, providing you with multiple options.
Select one of our Outspoken Communicator Mobile System bundle options below:
---
---
---
---
---
---
---
Bundle Information
Bundle Information
Bundled options are available for Compusult's Outspoken Communicator Mobile System.
Compusult offers additional iPad and iPod Touch models and bundle options. For more information and pricing, please contact us by calling toll free at 1 888 745 7914 (Canada and USA only), +1 709 745 7914 or email at@compusult.net.
Mobile Accessory Bundle
Mobile Accessory Bundle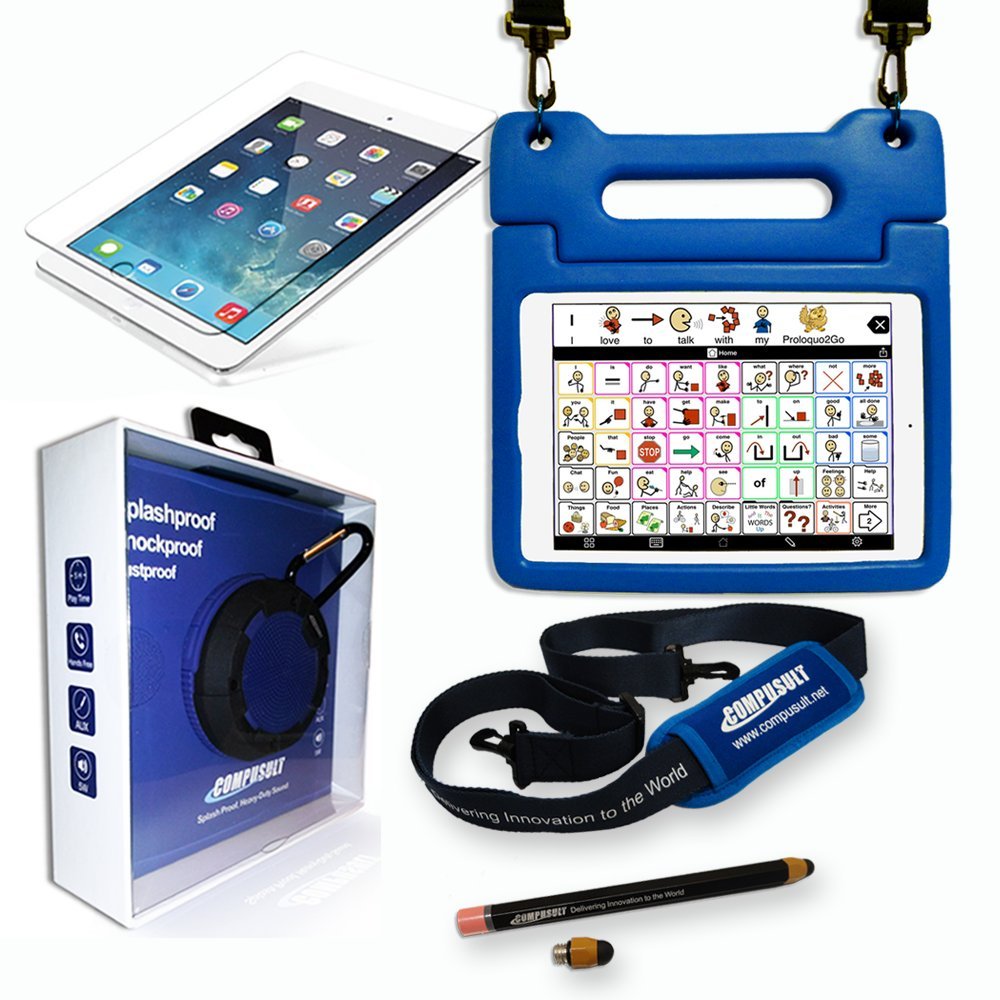 Compusult's Mobile Accessory Bundle comes with a variety of accessories for your iPad. This bundle can also be configured with any of our accessory options upon request.
Learn More
Buy on Amazon
Buy on Shopify