---
FasseTrack Inventory Control System
FasseTrack Inventory Control System (ICS) is a detailed stock room and inventory control system. FasseTrack ICS provides facilities for managing inventory, stock allocations by department and/or individual, stock replenishment, vendor details, items ordered, item prices from multiple vendors and other related data in an easy-to-use, integrated environment. FasseTrack ICS fully supports barcode scanning to select, search for and update inventory items and also provides a variety useful reports.
FasseTrack ICS can be deployed as a standalone application or optionally, FasseTrack Mobile can be added to allow the system to be utilized in any remote environment.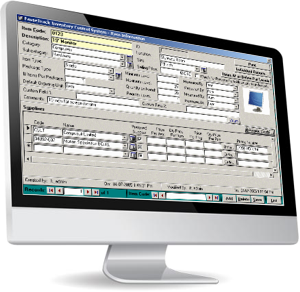 Inventory Control System Functions
FasseTrack ICS allows you to maintain detailed information on consumable items and materials for a variety of applications:
A Supplier Information Form for viewing and updating Supplier or Vendor details and viewing items provided by each one
An Item Information Form for viewing and updating Item information, as well as a list of Suppliers for each Item
A Stock Replenishment Form to record material replenishments
An Orders Form for tracking orders to Suppliers. Orders and Purchase Order forms can be generated automatically by the system or manually by the user
A Quick Inventory Update Form that allows you to scan or enter a barcode and then quickly update inventory counts for the associated item
A Quick Inventory Check Form that allows you to scan or enter a barcode and quickly check inventory status for the associated item
An Inventory List Form for viewing all items in inventory
A System Administration Facility
Full Barcode Capability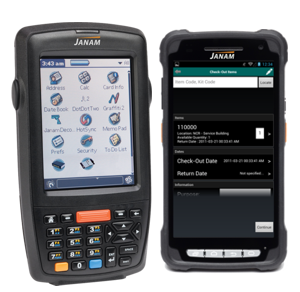 FasseTrack ICS features comprehensive bar code support, including:
Data entry and searching using barcode scanners and readers
Compatibility with almost any type of barcode
Barcode label printing on standard laser and ink jet printers
Synchronization
Data transfers to and from any third-party portable data collection terminal that uses ASCII files and a serial interface
FasseTrack ICS Customization
In addition to many features and flexibility built into FasseTrack ICS, there may be other requirements that your organization especially needs. Compusult can produce custom versions of FasseTrack ICS to accommodate desired functionality. We also provide training, data conversion and technical support services.
Download the FasseTrack ICS Brochure
---