ISO 9001:2015 Registered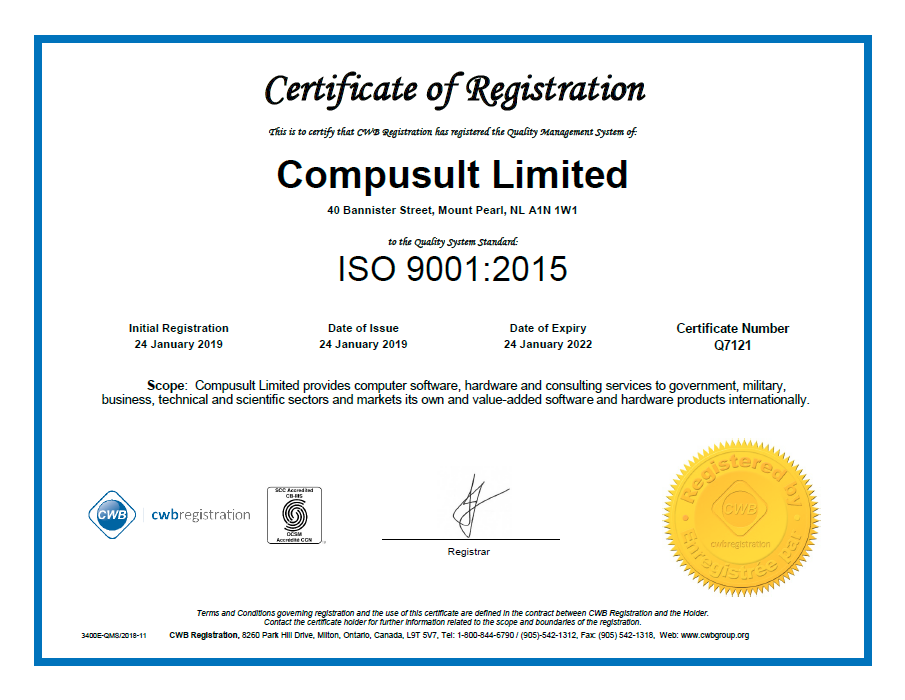 Compusult Limited is proud to be an ISO 9001:2015 registered company. ISO 9001:2015 registration is a worldwide recognition of Compusult's consistent and superior quality in customer service, as well as an assurance of high-quality products and services.
Compusult strives to remain a leader in the industry by continually improving its products and services. We share the benefits of our ISO 9001:2015 certification with our customers and take pride in our commitment to complete customer satisfaction.
Quality Policy Statement
Compusult's quality policy is to provide customer satisfaction by delivering services and products that meet our customers' requirements. Compusult strives to exceed customer expectations and is committed to continual improvement of our services and products.
Compusult is committed to working in accordance with applicable statutory and regulatory requirements to achieve customer goals, to become customers' preferred choice for products and services, and to continually improve the effectiveness of the quality management system.