Meta Manger - Features
Data Asset Support

Support structured and unstructured data

Structured Data – Metadata records that reside in a relational database (Oracle, Postgres, MySQL, Microsoft SQL Server and Microsoft Access). For example, a satellite inventory database, a collection of shape files or a database table containing a listing of PDFs about an area of interest.

For structured metadata, the Meta Manager Administrator is used to map the relational tables into a metadata standard (e.g. Dublin Core, ISO 19115, NAP).

Unstructured Data – Data files located on an organization's file systems.

For unstructured data, Meta Manager provides a common framework for processing this information to extract meaning and create structured data about the information. It will crawl directory structures and harvest metadata about files discovered into the database configured to work with Meta Manager.

There are very few restrictions on file types. File types include: KML, MrSID, GeoTIF, PDF, SHP; Microsoft documents: Word, PowerPoint, Excel; and Image types: PNG, GIF, BMP, TIF, JPG, JPE, JPEG, JFIF, ICO, PNM, PGM, PBM, PPM, PSD, and XMP; HTML files; etc.

Open Data Integration

Publishing, sharing, finding and using data

Government organizations throughout the world are involved in open data initiatives and use open data portals to allow seamless access to government data and information. CKAN is an open-source data portal platform used by many governments and organizations to make data accessible by providing the ability to streamline publishing, sharing, finding and using data. The CKAN portal platform is used by several government agencies and is supported by Compusult's Meta Manager.

CKAN is used as the basis for Open Data initiatives by government organizations in the United Kingdom, Canada and the United States.

Meta Manager can be directly harvested by CKAN software to streamline populating an organization's data directly into a CKAN-based portal.

Sites using the CKAN software include:

data.gov.uk (UK)
data.gc.ca (Canada)
www.data.gov (US)
---
Expose Your Data

Automated metadata population

Easily integrates with existing relational databases such as Oracle, Postgres, MySQL, Microsoft SQL Server and Access, without requiring modifications or changes to the originating data structures.
Can expose the relational database content using one or more of the standard metadata specifications included within the application. This is accomplished by mapping the database columns to the metadata elements. Attributes in the database can be translated and augmented as necessary.
Has the ability to fill in gaps in the database for the metadata standard. For example, contact information may be entered once and then be retrieved along with each metadata record in the database.
Enhanced SQL syntax checking and verification.
Includes a metadata harvesting facility for performing automated metadata population from unstructured data (KML, MrSID, GeoTIF, PDF, SHP, Microsoft documents (Word/PowerPoint/Excel), PNG, GIF, BMP, TIF, JPG, JPE, JPEG, JFIF, etc.) distributed throughout the organization's file systems.
Meta Manager will keyword-index all files that are harvested by the Meta Manager harvester.

OGC-Compliant and Certified

Built upon the OGC-CSW (CSW 2.0.2)

Meta Manager generates file transfer options so that files and assets can be downloaded by users once discovered in the system.
Style sheets are included with the system to style metadata result sets according to the metadata standard. These can also be modified by administrators.
The Meta Manager server is built upon the OGC-CSW (CSW 2.0.2) specification. Consequently, other clearing houses can search your data holdings "out-of-the-box".
The Meta Manager server is a high-performance server that will respond to queries instantly.
Meta Manager is OGC-compliant and certified.
---
Companion Products
Companion Products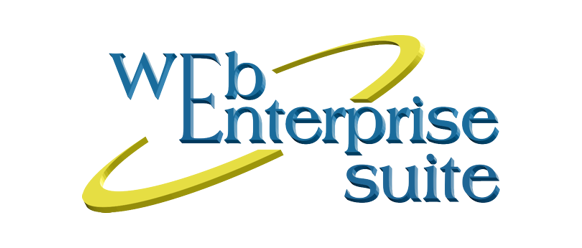 Web Enterprise Suite is a suite of applications, based on open standards, that work together to provide one of the most comprehensive data discovery, access, retrieval, and delivery systems available.

GO Mobile is a mobile application for devices such as the iPhone, iPad, Android phones and Android-based tablets to easily access geospatial content and other data and services through secure wireless communications to the cloud.
GO Mobile also provides First Responders and users in-the-field with the ability to collect, distribute and share critical information to assist with Situational Awareness and the decision making process.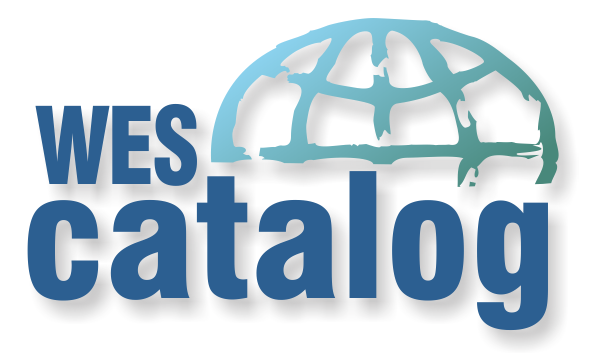 WES Catalog is an OGC-compliant ebXML integrated services registry and repository. The application provides comprehensive, standards based, catalog creation and management modules enabling data and service discovery, publishing, access and maintenance.
Easily manage metadata about services (e.g., WMS, WFS, WCS, etc.) and repository items (e.g., XML documents, text documents, images, sound, etc.) contained in the catalog.

The Sensor Hub software is a light weight solution that can be deployed on any device running Java whether in the field or a server room. The software is easily configurable from the "router like" HTML interface and allows for standardized access to a wide array of IoT Sensors.
Drivers which allow for communication with many different sensor systems already exist withing the software, including Grove, Z-Wave, and many others. Custom drivers can be uploaded using the interface, without requiring software updates to the Sensor Hub.