Portfolio Manager
manage and track information
Portfolio Manager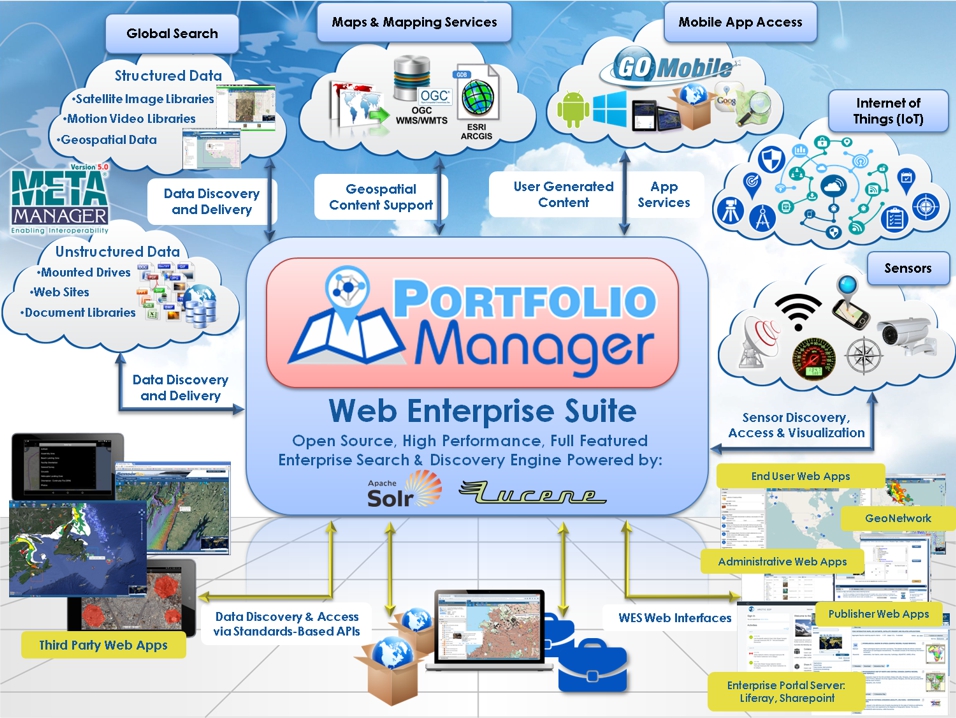 The Portfolio Manager provides Web Enterprise Suite (WES) with the ability to manage and track information and content associated with all incidents and events an organization is supporting.
This system has been optimized to support displaying and managing of Common Operating Pictures (COPs) and creating situational views that organize and visualize content from disparate data sources and applications for a particular area of interest or topic.
The Portfolio Manager provides organizations with the ability to monitor and resolve incidents and events quickly and efficiently using the resources on hand within the organization. The Portfolio Manager links information and content, dynamically and manually as soon as an event is registered in the system. The Portfolio Manager provides linkages to:
Social Media - Any social media content can be captured and associated with an event/incident as this content becomes available.
Enterprise Search Content - Any items, structured or unstructured, accessible by WES Enterprise Search can be linked to an incident or event including:

files such as PowerPoint, excel, word, pdf, msg, txt, mp3, etc.;
geospatial files such as GML, NTF, VPF, GeoTIFF, CADRG, Shape, etc.
rss and georss feeds;
satellite imagery;
full motion imagery;
body worn and other camera acquired imagery/motion imagery;
search agents for automated discovery of content with linkages; and,
search results.

Maps & Mapping Services - The Portfolio Manager can associate relevant areas of interest and the back drop and operational maps needed to support any incident or event being managed by an organization.
Mobile App Access - First Responders can use the WES app GO Mobile to gain secure access to operational information in support of responding to an incident or event.

Field Collected Data - First Responders in the field are provided with a number of options to provide valuable input into the management of an event or incident in real-time from their mobile devices.

Sensor Data and Services - The Portfolio Manager can link to any real-time/near-real-time information being captured and tracked by WES. This includes using Web-based interfaces and GO Mobile in the field. For example, a First Responder can track the arrival and status of an evacuation helicopter or obtain current weather and forecast conditions.
Assign and Monitor Tasks - The Portfolio Manager provides the ability to assign tasks and track the status of tasks being assigned during the incident/event management. At any one time, a manager can review all tasks within the system.
Assign and Monitor Logistic Requests - Logistics requests may be entered into the system to support monitoring of the status of the request. Again, at any time, a manager can review all logistic requests being maintained within the system.
---
Companion Products
Companion Products

GO Mobile is a mobile application for devices such as the iPhone, iPad, Android phones and Android-based tablets to easily access geospatial content and other data and services through secure wireless communications to the cloud.
GO Mobile also provides First Responders and users in-the-field with the ability to collect, distribute and share critical information to assist with Situational Awareness and the decision making process.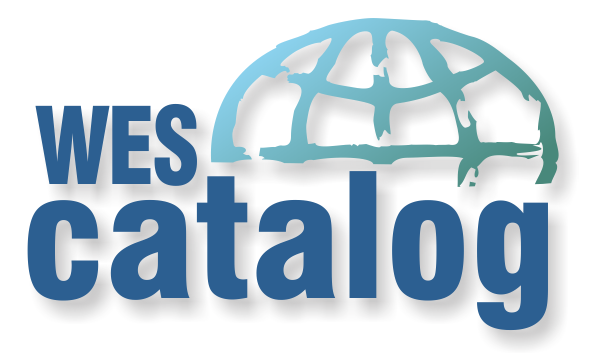 WES Catalog is an OGC-compliant ebXML integrated services registry and repository. The application provides comprehensive, standards-based, catalog creation and management modules enabling data and service discovery, publishing, access, and maintenance.
Easily manage metadata about services (e.g., WMS, WFS, WCS, etc.) and repository items (e.g., XML documents, text documents, images, sound, etc.) contained in the catalog.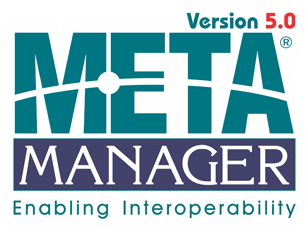 Meta Manager is an OGC-CSW/Open Search compliant metadata management tool. It will automatically extract metadata from relational databases, file systems, etc. and format the metadata according to a preferred metadata standard (NAP, DDMS, ISO 19115, etc.).
The solution is ideal for organizations that need to quickly and efficiently organize structured and unstructured data for discovery in access to corporate/agency portals and/or Open Data government portal environments.

The Sensor Hub software is a light weight solution that can be deployed on any device running Java whether in the field or a server room. The software is easily configurable from the "router like" HTML interface and allows for standardized access to a wide array of IoT Sensors.
Drivers which allow for communication with many different sensor systems already exist withing the software, including Grove, Z-Wave, and many others. Custom drivers can be uploaded using the interface, without requiring software updates to the Sensor Hub.