WES Vault
Data Warehousing for Data, Data Products and
Related Information and Conent
WES Vault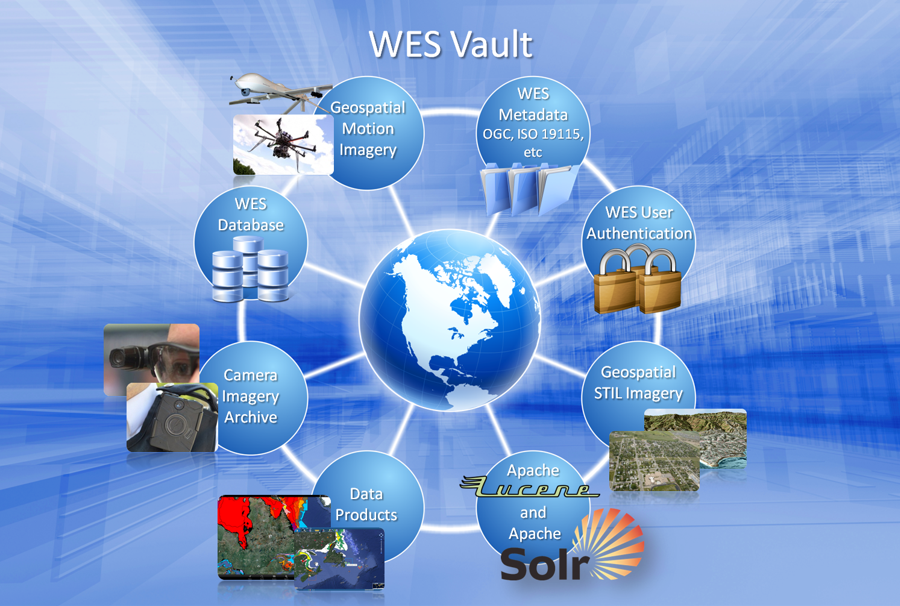 WES Vault is the data warehouse component of Web Enterprise Suite (WES) that acts as a library for the storage of geospatial/non-geospatial imagery, data and data products. This sub-system is being used by some of the largest image archives in the world, supports the "big data" concepts, and is cloud ready. WES Vault uses the WES Database and the WES Discovery Metadata Catalog (DMC) to contain metadata about content stored in WES Vault. It is tightly linked to the WES User Authentication and role-based access models that provides flexible end-user licensing for access to content in the repository(s). The on-line order and delivery modules provide shopping cart-like access to content and is integrated into the e-commerce WES sub-system for organizations that sell data to end user communities.
WES Ingest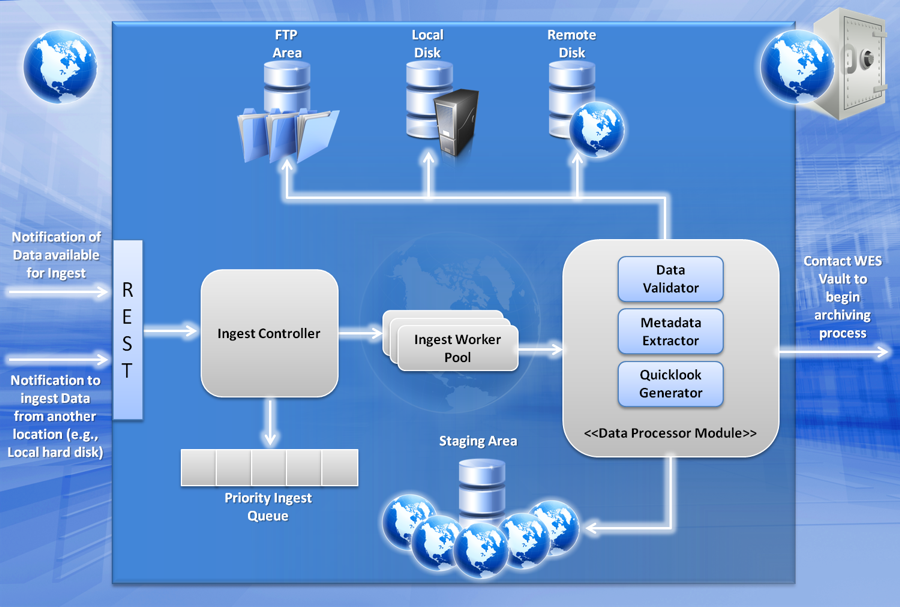 WES Ingest is the data ingestion component of WES. The primary responsibilities of this module are to:
receive notifications when incoming data is available for processing;
validate the incoming data to ensure that all required files and metadata attributes are available;
extract metadata from the data/data product into a common metadata format;
create QuickLook images; and,
utilize the WES Vault module to archive the data once processing is complete.
Like all WES service interfaces, WES Ingest functionality is exposed via a Representational State Transfer (REST) API that provides external programs and third parties with the ability to invoke the ingestion process simply by calling the methods available in the REST API.
deliverD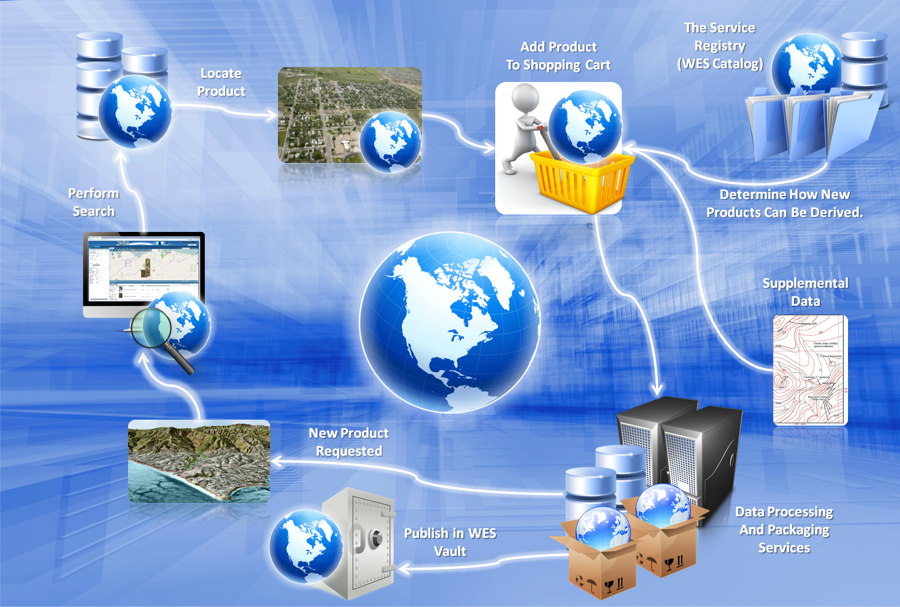 The WES Data Preparation and Processing (deliverD) is a vital sub-system within WES that provides users with options for instructing WES how data is handled and translated during the data access and delivery actions. This modular infrastructure provides an efficient framework for existing and emerging services that enable efficient and effective retrieval of data, data preparation, validation, transformation, publishing and delivery services for end users. WES deliverD acts as a middleware component and converts that sometimes difficult to handle data to a format which can then be used by traditional and non-traditional users. The WES deliverD sub-component GeoPackager is based upon a new emerging OGC standard GeoPackage that enables the consolidation of data into a new standards-based secure package for use on mobile computing platforms.
WES deliverD is fully integrated with the WES online order and shopping basket modules to provide end-to-end data selection, processing and delivery.
Companion Products
Companion Products

GO Mobile is a mobile application for devices such as the iPhone, iPad, Android phones and Android-based tablets to easily access geospatial content and other data and services through secure wireless communications to the cloud.
GO Mobile also provides First Responders and users in-the-field with the ability to collect, distribute and share critical information to assist with Situational Awareness and the decision making process.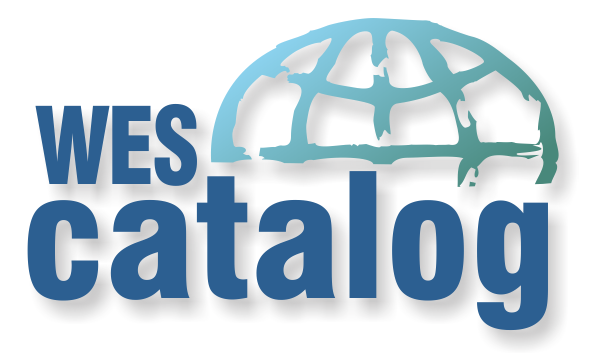 WES Catalog is an OGC-compliant ebXML integrated services registry and repository. The application provides comprehensive, standards-based, catalog creation and management modules enabling data and service discovery, publishing, access, and maintenance.
Easily manage metadata about services (e.g., WMS, WFS, WCS, etc.) and repository items (e.g., XML documents, text documents, images, sound, etc.) contained in the catalog.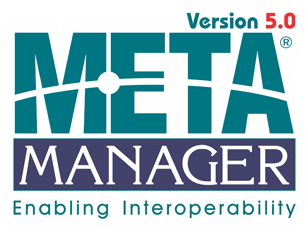 Meta Manager is an OGC-CSW/Open Search compliant metadata management tool. It will automatically extract metadata from relational databases, file systems, etc. and format the metadata according to a preferred metadata standard (NAP, DDMS, ISO 19115, etc.).
The solution is ideal for organizations that need to quickly and efficiently organize structured and unstructured data for discovery in access to corporate/agency portals and/or Open Data government portal environments.

The Sensor Hub software is a light weight solution that can be deployed on any device running Java whether in the field or a server room. The software is easily configurable from the "router like" HTML interface and allows for standardized access to a wide array of IoT Sensors.
Drivers which allow for communication with many different sensor systems already exist withing the software, including Grove, Z-Wave, and many others. Custom drivers can be uploaded using the interface, without requiring software updates to the Sensor Hub.