Associations
Associations
Compusult Limited is a proud member of the following organisations.

Since its founding in 1994, OGC has grown to be the organization of choice for those wishing to develop and promote Geospatial and GIS Open standards. It is an industry consortium of 416 companies, government agencies, and universities participating in a process to develop publicly available interface standards. These standards allow technology developers to make geospatial information and services more accessible to end users.

Compusult Participation:
Technical Committee Member

Active participant in the Web Mapping Testbed project and specifications.

Active contributor to the Open Geospatial Catalog Implementation specification.​​​​​​​​​​​​​​​​​​​​​

Established in 2003, the USGIF mission is to bring together government, industry, academia, professional organizations and individuals for the advancement of the geospatial intelligence tradecraft as it relates to National Security. Being the first and only organization of its kind, it has hosted sev
​​​​​​​eral events and programs, including the acclaimed GEOINT Symposium and Technology Focused Tech Days.COmpusu
​​​​​​​
​​​​​​​Compusult Participation:

​​​​​​​Compusult is a Technical Committee member, contributing to the development of the foundation's technical programs.​​​​​​​

The CGDI provides decision-makers access to online geospatial information that can assist them in doing their jobs more efficiently. It serves as a one-stop catalog for location-based information. GeoConnections is a national partnership initiative involving the public and private sectors, academia and non-governmental organizations. It is a program that focuses on working with its partners and helping organizations use on-line location-based information for decision making purposes. Together, these partners are contributing the data, technologies and expertise required to build the CGDI.
​​​​​​​
​​​​​​​Compusult Participation:

​​Compusult is a Private Sector Industrial Project PartnerCompusult Participation.

Newfoundland Environmental Industry Association NEIA is an association dedicated to the growth and development of the environmental industry. Recognized as a leading Canadian Environmental Industry Association, NEIA's goal is to positively impact its members. It hosts an annual trade show and conference, as well as seminars, luncheons and networking events; providing a forum for open communication and education concerning the environmental sector. It represents the interests of environmental firms through communication with government, industry groups, and the media, and also encourages responsible and progressive policies and regulations.
​​​​​​​
​​​​​​​Compusult Participation:

​​​​​Technical Advisory Board Member​​​​​​​.

NATI is the Newfoundland and Labrador Asssociation of Technology Industries, and is the voice of the advanced technology sector in Newfoundland and Labrador. Since its inception in 1991, NATI is seen as an energetic, focused and forward-looking force that is accelerating the business of technology in our province.​​​​​​​

​​​​​​​Compusult Participation:

​​​​​Association Member​​​​​​​.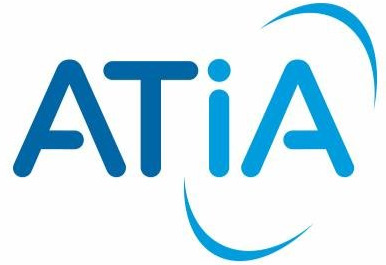 A not-for-profit membership organization representing manufacturers, sellers or providers of technology-based assistive devices and/or services. ATIA represents the interests of its members to business, government, education and the many agencies that serve people with disabilities.

Originating in 1999, it hosts an annual conference providing a forum for education and communication to those serving individuals with disabilities. In addition, it hosts a Leadership Forum and Workshop on Accessibility which provides corporations, government agencies and higher educational institutions with the information needed to expand their accessibility efforts.
​​​​​​​
​​​​​​​Compusult Participation:

​​​​​Founding member.

Compusult is a member of CADSI, an organization which represents over 860 member companies contributing to Canada's national defence and security. The Association focuses on strengthening the relationship between government and industry, and represents the interests of industry to governments, the media, special interest groups, opinion leaders, and the general public. CADSI also hosts the CANSEC Exhibition, an annual event showcasing capabilities of leading edge defence and security technologies. Bringing together security practitioners and industry, the showcase features product displays, presentations, and industry capabilities.​​​​​​​
​​​​​​​
​​​​​​​Compusult Participation:

​​​​​Association Member​​​​​​​.​​​​​​​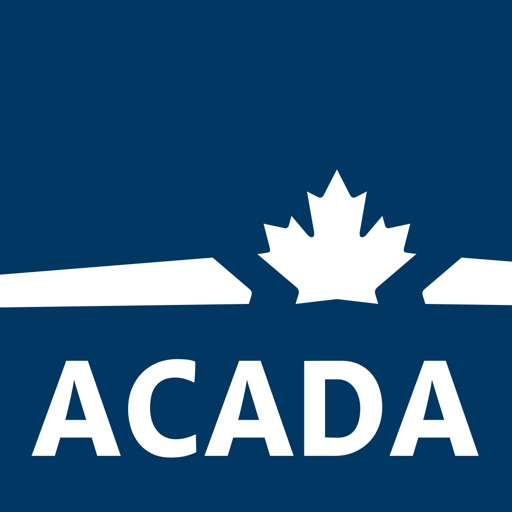 ​​​​​​​The Atlantic Canada Aerospace and Defence Association (ACADA) is a collaborative SME-focused organization representing the interests of the aerospace, defence and security industries in Atlantic Canada. ACADA is comprised of approximately 170+ industry members and organizations across Atlantic Canada.

​​​​​​​Compusult Participation:

​​​​​Association Member​​​​​​​.​​​​​​​

​​​​​​​Advisory Committee to the Minister of Industry Canada on Assistive Devices and Persons with Disabilities

Oracle CASE*Method Consultants
​​​​​