Compusult Services
Compusult provides professional information technology services including project management, business process and system design, systems engineering, systems integration, needs analysis, customized software development, infrastructure planning and systems implementation, deployment and training.
Compusult Commercial Product Related Services
Compusult offers a variety of product-related services to assist customers with installation, configuration, verification and training. These are detailed below:
Project Management
Compusult has significant experience and skills to provide project management for small and large-scale projects that utilize Compusult products. As part of the project management process Compuslt will assist the customer with defining and documenting project scope and planning, while incorporating the business processes and focusing upon enterprise productivity. The customer is provided with a complete understanding of schedules and cost, and is furnished with a roadmap that clearly delineates all tasks and milestones required for the undertaking.
Systems Engineering
In larger, complex installtions, Compusult will provide Systems Engineering services that focuses upon the enterprise design and architecture for deployment of a system. The systems engineering process will involve an emperical technical investigation of the enterprise infrastructure, components, interfaces and characteristics of existing systems.
Application Customization Services
In some cases, customers require software customization services to either extend the product capabilities to meet a customer specific requirement, work with an existing legacy/heritage system that does not have a standardized interface or integrate with a specialized system. In these cases, it is the policy of Compusult to incorporate these new functions into a customer Expansion Pack. Using this technique customers can always stay abreast with the latest version of the commercial software and maintain any functionality that was implemented to meet specific customer needs.
Systems Integration and Test
When integrating with customer's multiple systems, Compusult will conduct integration and test activities with the organizations assigned personnel to ensure that all systems interoperate as intended. The purpose of system integration testing is to ensure all parts of these systems successfully co-exist and exchange data where necessary.
There may be more parties in the integration, for example the primary customer (consumer) can have their own customers. There may be also multiple providers.
Training
Compusult provides a number of training courses for all of its commercial products. Customized training sessions can also be conducted at a customer's request. Training materials are provided, and training is conducted in a classroom setting with hands on exercises. Some of the courses provided for our products include:
User Training - Provides introductory sessions for all aspects of the system and focuses on user interfaces and work flow.
System Administrator Training - This course usually includes the User Training course and provides System Administrators with a good understanding of the various aspects of the software, how to perform installation and configuration, how to maintain and manage the software and how to apply software upgrades and updates.
Operations and Sustainment
Compusult can provide experienced, dependable 24/7 real-time operational support for mission critical environments. The focus is on supporting the user through the sustainment program and on making adjustments based on effectiveness and operating conditions. Systems are continuously monitored from the user perspective. A plan is created to support upgrades and log and respond to potential corrective actions. The objective is to ensure that the system performs, operates and functions as intended.
---
Consulting Services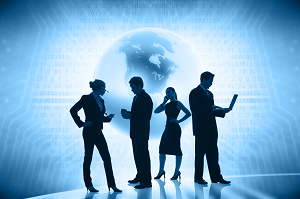 Compusult General Consulting Services - We offer state-of-the-art technology expertise, industry best practices and efficient processes that help you complete your IT projects more effectively. Our background is based upon creating high value solutions and the full range of IT services in support of the solution.
IT Consulting - Compusult can participate as part of your team in the analysis, management, programming, or maintenance phases.
GIS Consulting - Our knowledgeable and dedicated professionals can assist you with every facet of GIS design, development and deployment.
Enterprise Solutions - In collaboration with our partners, we can provide you with turnkey enterprise solutions from evaluation to deployment and maintenance.
Enterprise Application Integration - Compusult is an experienced integration expert that has successfully integrated enterprise information systems for many years.
e-Commerce - Compusult will meet your e-Commerce business and technical requirements. Creating Web content and infrastructure necessary to meet customer objectives.
Project Management - Compusult can provide you with objective assessment, planning, procedures analysis and custom software development services.
Application Outsourcing - Compusult's operations team can provide local or remote administration, user support, as well as system maintenance, enhancement, and hosting.
---
Custom Software Development
We can create your next interoperable Database, GIS, or Mobile application.
Compusult has extensive experience in custom software development on a variety of different platforms. Compusult has previously developed software for large-scale distributed systems, employing back-end data management, delivery and warehousing capabilities as well as system interfaces for use in a SOA environment.
Our practice of working in close contact with our customers allows us to create products that match a customer's tastes and requirements as closely as possible. We know that using Compusult's custom software development services will speed up your software development cycle, improve quality, create user-friendly interfaces, and increase the power of your application.
With Compusult, your application will be well documented, have a solid architecture, and be well coded. We use a solid and well documented approach to all development projects.
---
Internet & Online Services
Tender Notification Services
Here at Compusult, we understand that a missed business opportunity can negatively affect growth. Our Procurement Opportunity Delivery System (PODS) provides "one-stop shopping" for tender notices and associated procurement information.
Visit the PODS website to learn more
E-mail & Web Hosting
If you need a new e-mail address, you've come to the right place. Our @nfld.com e-mail addresses are simple, unique and distinctive. Set up is a breeze and we use the best technology.
Check out these great features:
Access to POP, IMAP, POPs, IMAPs, SMTPs and Webmail;
Personal/non-profit Web site;
Modification of your Web site via ftp access; and,
50 MB Storage (e-mail and Web site)
Price: Just $50 annually - Contact us to sign up
To upload your Web site files via FTP:
Load FTP Program.
Host Name: public.nfld.com.
Username and Password: Same as e-mail.
Upload files to the "public_html" folder.
The URL is http://www.nfld.com/~username.
---
Domains and Subdomains
If you would like your Web site to be located at username.nfld.com, there is a one-time $20 setup fee. For an individual domain name (e.g. www.domainname.com) pricing, see below.
---
Small Business Web Hosting
Do you have a Web site hosted on a fast, reliable server? Look no further than Compusult. We have successfully hosted everything from single-page Web sites to government and military Web applications running many gigabytes of information.
Our small business Web site hosting offers the following:
storage of 200 Megabytes;
site configured to accept your own domain name;
Five email accounts; and,
FTP access to edit and update your Web site.
Price: Just $100 annually - Contact us for more information
---
Other Services
| | |
| --- | --- |
| Product | Price |
| Extra Email Addresses | $10 each / year |
| Domain Hosting | $20 / year (+ $20 setup) |
| Domain Name Registration (.com, .net, .org, .biz, .info) | $50 / year |
| .CA Domain Name Registration | $70 / year |
Contact us for more information
---